We're pleased to announce the publication of Scott William Carter's latest book, The Care and Feeding of Rubber Chickens:  A Novel. It's available as an ebook at Amazon, B&N, Smashwords, and elsewhere, with the paperback to follow shortly.  Here's a bit about this delightfully wacky book:
The Care and Feeding of Rubber Chickens:  A Novel
by Scott William Carter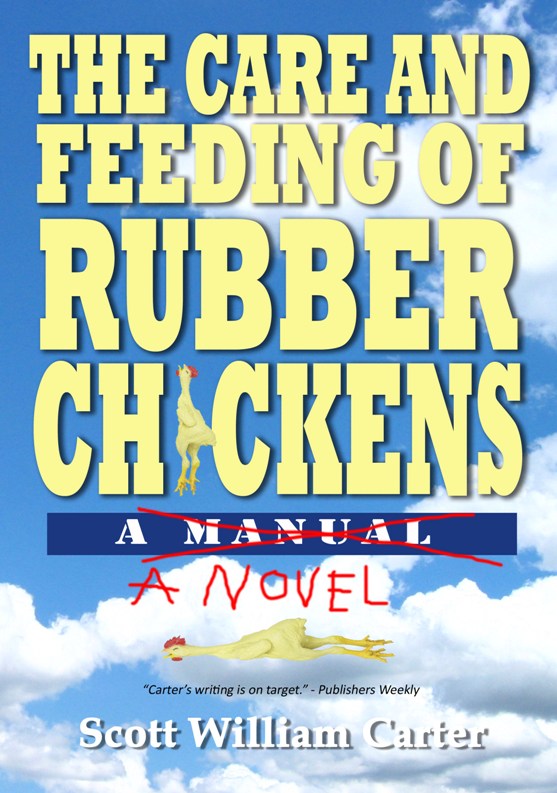 Seventeen-year-old Trevor can't catch a break. Just when he finds out that Janna, the girl of his dreams, is finally available, his mom tells him he's being shipped off to a boarding school because of his awful grades. A desperate call to his dad, who owns a rubber chicken factory in Las Vegas, gets him nowhere. His father is more interested in enlisting Trevor's aid writing what he sees as the perfect gag gift – a how-to manual about rubber chickens. That's Trevor's life for you. Everyone around him is totally and utterly insane.
But there's still Janna. He's had a crush on her since sixth grade. Can he get himself to say the words to her that he's been rehearsing for years? He finally musters the courage to visit her house and find out.
That's when everything goes crazy.